What does the student union do?
The Studentenwerk Hannover is responsible for the social infrastructure of the students. The refectories and cafeterias offer students good food at fair prices. In the student houses of the Studentenwerk, students find a temporary home for reasonable rents. Whether they are involved in the house self-administration or in the tutoring program, students can actively shape their life together. BAföG is available at the Studentenwerk for students who are entitled to it. All others are advised on questions concerning the financing of their studies. If students are ever at a loss, the Studentenwerk's social counselling service can help. There are special support services for students with children, international students and students with disabilities.
This is how the Studentenwerk finances itself
Semester fees only account for a good quarter of the Studentenwerk's income. The largest part is revenue from the refectories and cafeterias and rental income from the residence halls. Just under 20 percent comes from the state of Lower Saxony as financial aid and as reimbursement for BAföG administration.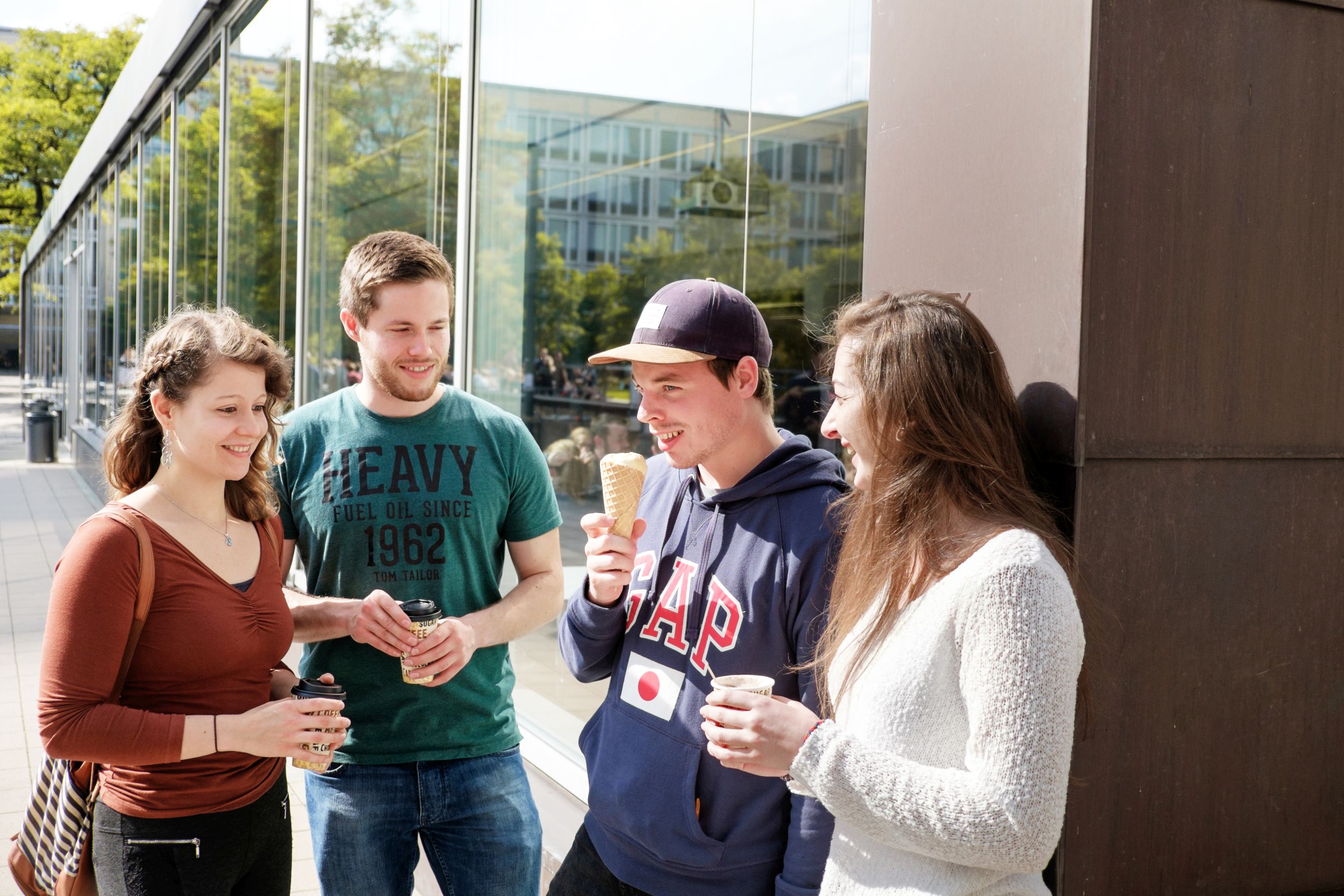 Students have to pay a semester fee to their university. Around a quarter of the fee goes to the Studentenwerk. With this money, all students jointly and in solidarity make our social services possible - such as free social counselling, affordable rents in our student residences, inexpensive canteen food and much more.