Your residence hall management
The residence management can be found in your residence almost every day. She is the first contact person for formalities, questions and problems concerning living in the residence.
When do I get my deposit back?
You will usually get your deposit back around eight to ten weeks after your contract ends. However, we may hold your tenancy deposit for six to twelve months to check if there are any outstanding debts. Outstanding debts may include:
Arrears with the rent payment (net cold rent).
Arrears with the payment of service charges (operating costs)
Damage to the living space caused intentionally or unintentionally by improper handling that must be repaired
Agreed cosmetic repairs (this also includes final cleaning) were not carried out before moving out.
If there is an outstanding debt or damage has occurred after the end of the tenancy, we may retain part or even all of the rent deposit.
Each apartment house has a house self-administration (HSV). It is elected by the tenants of the house. It keeps in touch with the student union, organizes house meetings and parties and also intervenes once in a while to mediate if there are differences of opinion. The HSV works on a voluntary basis. If you have ideas for the HSV or would like to get involved, just get in touch with one of the HSV members. You can find the contact persons of the HSV, times and meeting places on the notice board in your hall of residence.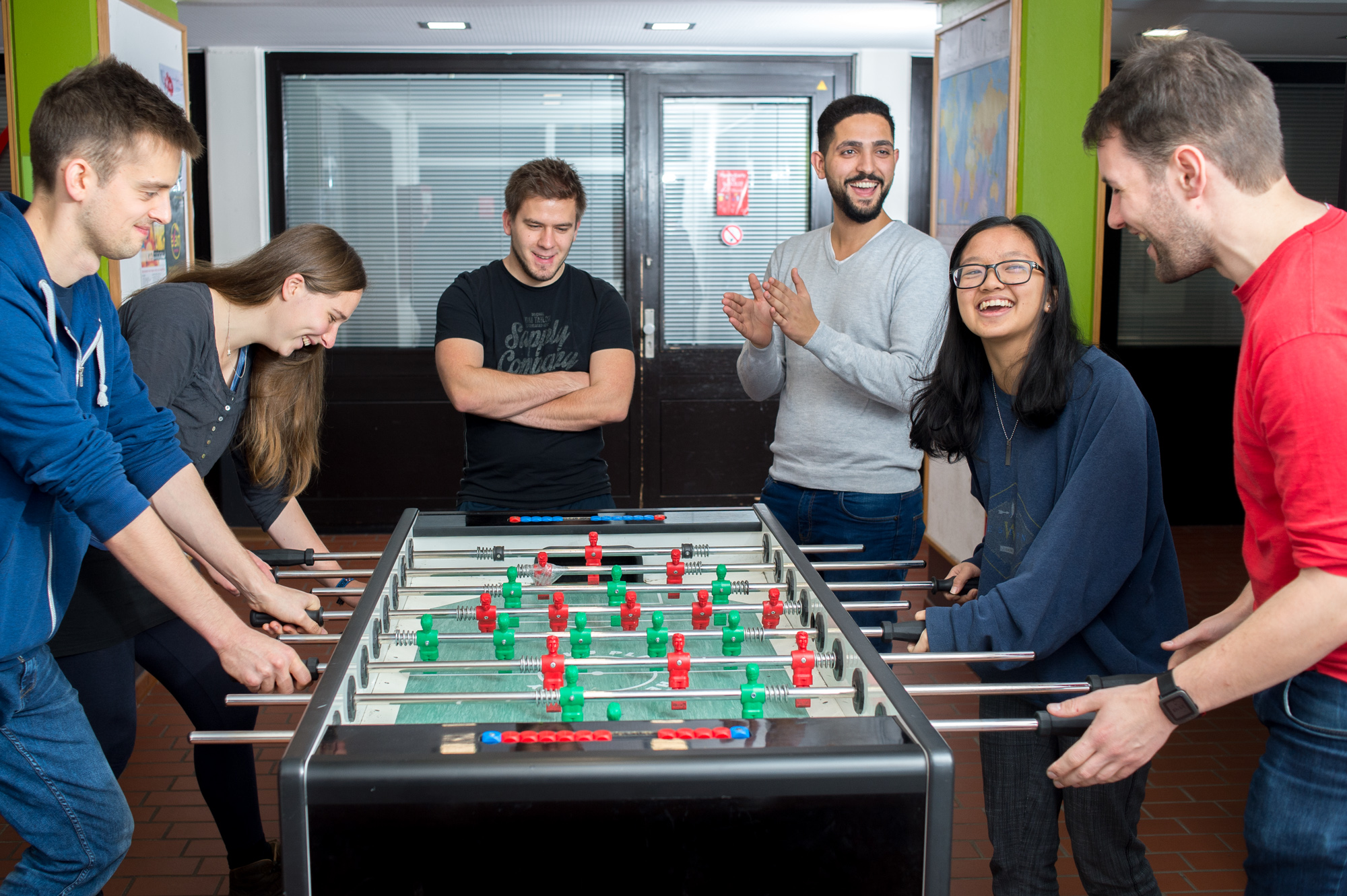 The caretaker can be found almost every day in your residence hall. No matter if something is broken in your room, your apartment, the common kitchen, in the hallway or somewhere else in the building - your caretaker will take care of it.
Who can I contact if something is broken?
If something is broken or does not work properly, you can inform us by filling out a damage form. You will find the forms in your residence, usually in freely accessible boxes in the entrance areas or next to the residence management offices. You then simply drop the completed damage report into the mailbox of the apartment building management.
What do I do if something is broken outside of business hours?
Outside our business hours there are emergency services you can contact. For heating and plumbing: Company GTM Dobrinski, Tel. (05 11) 2 79 05 62 Key emergency service: Company GTM Dobrinski, Tel. (05 11) 2 79 05 62 (Please note the price list!) For electrotechnical systems: Company Mahrholdt, Tel. (05 11) 45 01 79 80.
Am I insured if I break something in the apartment building or if I am burgled?
In both cases, you are not insured by the Studentenwerk. You should definitely take out private liability insurance and, if necessary, household insurance.
Liability insurance covers damages that you cause to us, to other tenants in the building or to another third party, for example through fire or water. If you do not have liability insurance, you have to pay for the damages yourself!
With a household insurance you insure your property, which you brought into the house, against dangers, which result in a destruction, damage or a loss - for example with a burglary. This is not covered by our insurance, and in the event of a claim you will have to bear the costs yourself.
We recommend that you take out both insurances. There are favourable rates for students. You can find more information on this topic at the Consumer Advice Centre of Lower Saxony.
Tutors for international students
In all of our residences there are tutors for international students who can be reached regularly during consultation hours and offer a variety of assistance. Whether it's about immigration law, job-related or study problems - our tutors are there for you! You can find their contact details and office hours on the notice board in your residence hall.